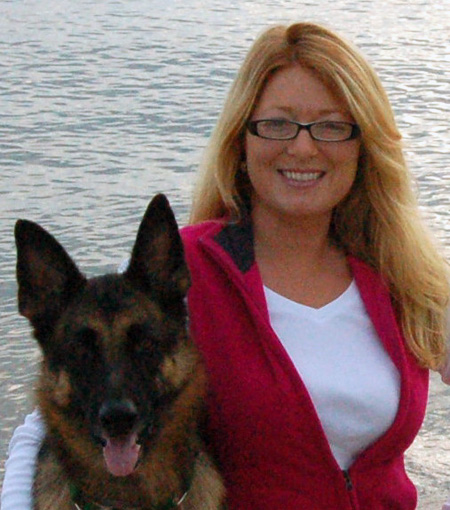 After years of learning training theory, behavioral science and thanatology, Belinda settled in with the power of operant conditioning, the stages of teaching and the evaluation of dog temperament and personality to meeting dogs & their human companions needs. "Dogs instinctively do what meets their needs, if you know what those needs are you can use those predicting factors to encourage desired behaviors rather than just forcing a dog to perform or extinguish a behavior. The function that the dog serves in the human's life is also a huge variable as to how and what is trained."
Mission:
Belinda's personal & professional commitment is to continually reinforce the reputation of superior service by providing respect, involvement & security. Her dedication to providing excellence in compassionate & personalized services is achieved through the continual process of education, research and development. This is attained through continued involvement with professional seminars, workshops and working with other professionals in the industry.
Words from Belinda :
Animals have always been a central part of my life, a source of nourishment and inspiration. I have a knack for understanding animals, and out of this grew a passion for helping animals and humans live together in greater harmony and health. I am curious by nature and have learnt about animal behaviour and natural therapies from a wide range of people and animals, and embrace anything that can be useful to those who come to me for help.